Accessories are a way of expression. One right piece of jewelry can bring out so many more elements of your attire. But what's important is to pick the right style for the right attire.
But dainty jewelry is something that can go with everything. There is always a piece of jewelry for every occasion and every mood. Their lightweight and minimalist design and appearance make them fit for everyday use as well. You don't really have to worry about taking them off every night.
Here are some pieces of dainty jewelry you can pair with any attire :
1. Chain Gold Toned Coin Fusion Fashion Earrings
These graceful stud-dangle earrings can be shown off with a basic tee and jeans or your favourite kurti or even with an evening dress for dinner date. The twisted bar studs attached to a delicate chain and tiny coins make for a perfect accessory to add a little flavor to your everyday life. They're rust resistant and thus durable even in rainy and humid season.
2. Shining CZ Diamond Versatile Fusion Sterling Silver Hoop
These gorgeous silver hoops make for a perfect office accessory to pair with your formal wear. But that doesn't mean they look anything less than a pure treat with your ethnic wear or even regular top. These sleek earrings are a perfect example of fusion fashion in jewelry. Their shine is long lasting and they're bound to be your go-to accessory to add the perfect amount of shine to your not so sunny days.

3. Half Moon CZ Diamond Eye Silver Ring
A beautiful mix of everyday jewelry with elegance results into pieces like this. This ring can be worn as a regular ring or a midi ring or be stacked with other minimal rings to give just the amount of blink needed for an effortless look. The slender moon studded with tiny stones perfectly placed on a twisted finger band makes it ideal for those cocktail events as well.
4. Tiny Cute Cloudy Sterling Silver Tops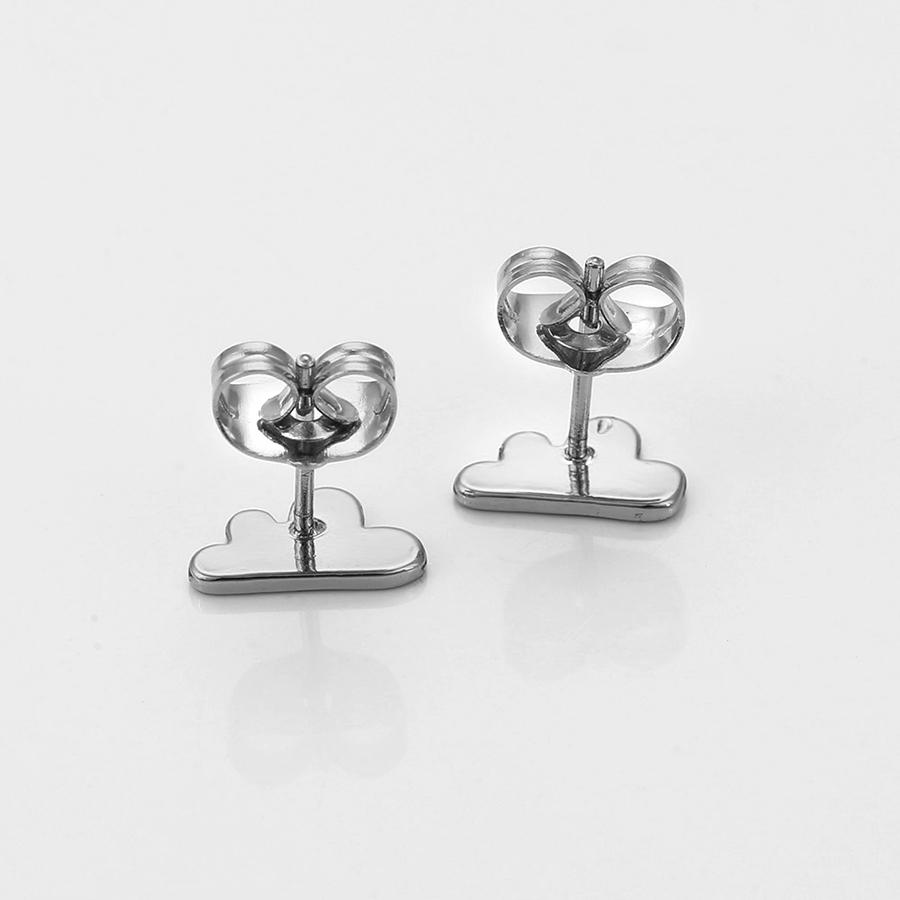 From office wear to the basic tee to beachwear and everything in between, these little tops are good to go with them all. Made from alloy they're rust resistant. So you don't have to worry about taking them off for the shower or while walking in rain. These tiny clouds are strong enough to handle a lot of moisture.
5. Star & Moon Pretty CZ Diamond Stylish Necklace
This minimal pendant with delicate silver chain is what you need to flaunt that collarbone. You can pair it with your regular top or add it to your ethnic attire. The strong built of the crescent moon along with the studded star right above it makes it as pretty as it is minimal. It is bound to be your favorite neck piece to splash some shine in your regular day.
Minimal accessories are the best way to create an effortless look. But if you want to add some twist to your attire, check out our 'East meets West' Collection unveiling soon at the Seattle Gift Show [Aug 17-20th, Washington DC]. Come to join us at the launching and have a look at our exhibit featuring our bestsellers and avail unbelievable offers.
Latest posts by Garima Tiwari
(see all)